Pros
Ideal video roulette game if you fancy a break from slots
Features six preset bet options and wager amounts
Favorable RTP and betting range to suit a range of budgets
---
---
Gallery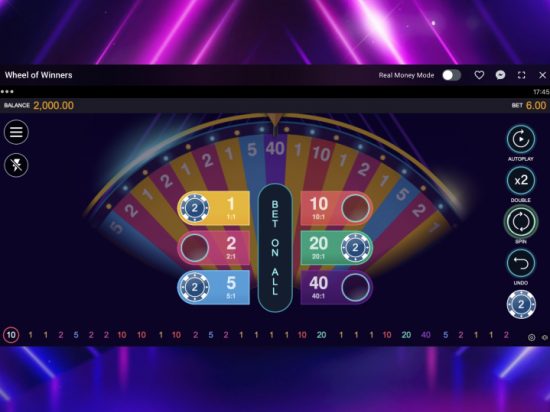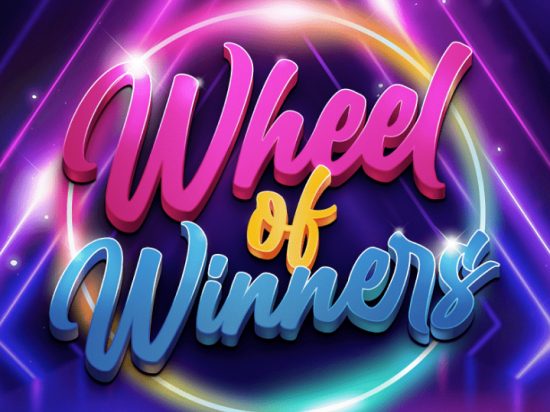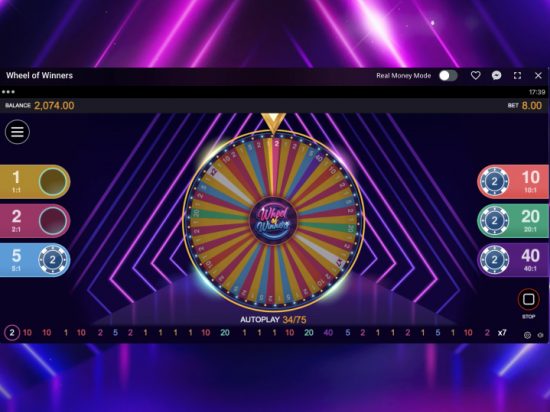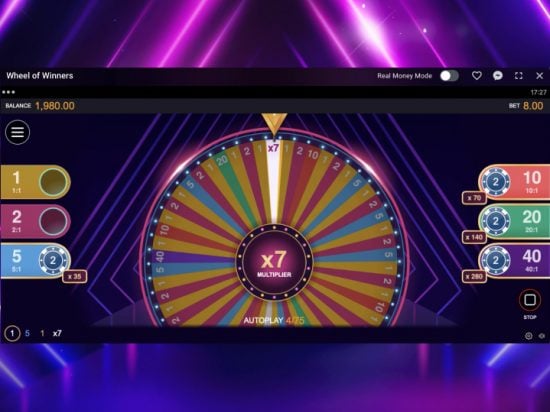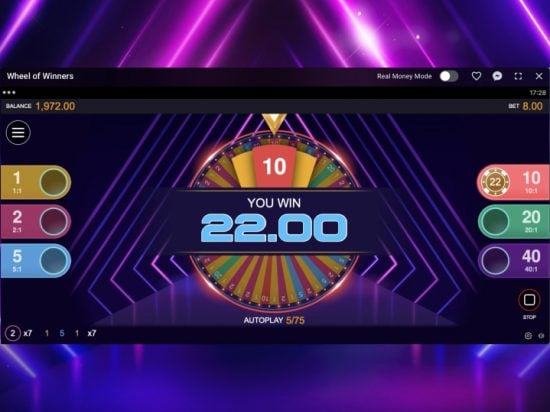 ---
The first thing to say about the Wheel of Winners slot is it is not actually an online slot at all. Instead, this is more of an instant game of chance that combines classic casino gambling vibes with the visuals and appeal of online slots. So, the big question is whether this blend succeeds? Well, let's find out in our Wheel of Winners review.
Developed by Switch Studios and launched in March 2022, Wheel of Winners clearly takes a lot of inspiration from the popular Wheel of Fortune game. In other words, there is a spinning wheel, and you must bet on where you think the wheel will stop spinning. Of course, there is a prominent roulette element here too.
However, the presentation is a pure slot machine instead of a roulette wheel. Instead of traditional-feeling casino vibes, you get slick graphics, poppy colors, vibrant audio, and a classic Vegas theme. That said, there is only so much you can do with this concept, so overall, the design is stripped back and basic.
As mentioned, the gameplay is as simple as making bets on an outcome where you think the spinning wheel to land. Despite the obvious simplicity, the interface is slick enough that you can make granular changes to your bets. That makes the game feel more engaging than it has any right to be, considering its back-to-basics concept.
To begin, you can see six betting options in the middle of the screen, each with corresponding odds:
1 = 1:1
2 = 2:1
5 = 5:1
10 = 10:1
20 = 20:1
40 = 40:1
You can change chip values (how much you wager) for each of the above options, selecting between bets of 0.25, 0.50, 1.00, 2.00, 5.00, 10.00, 20.00, 25.00, and 50.00. It is possible to place chips on each wager choice up to 50.00 for each option. On any wager under 50.00, there is a double option that increases your bet x2.
Other options on the side menu include an undo button to remove a wager amount, autoplay, and the spin button. This latter option is what begins a spin of the wheel. Once your betting choice is made, select spin and sit back to see if your number comes up. And that really is all there is to Wheel of Winners; we told you it was simple.
The big question here is whether this simplicity is enough to keep you interested? Well, you certainly won't be playing Wheel of Winners for hours-long extended sessions. This is a game best suited to short bursts where it can be dynamic and fun. And that is why we recommend this game. Fire up Wheel of Winners today for a fresh online betting experience that is excellent for quick gameplay when you have a few spare minutes.