Pros
Win a jackpot worth $100,000!
Features a lofty 97.15% RTP
Get 10-15 free spins in bonus game
Cons
Small game grid not suited to mobile
---
---
Gallery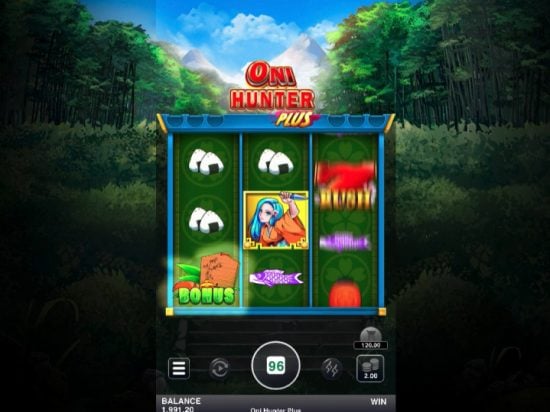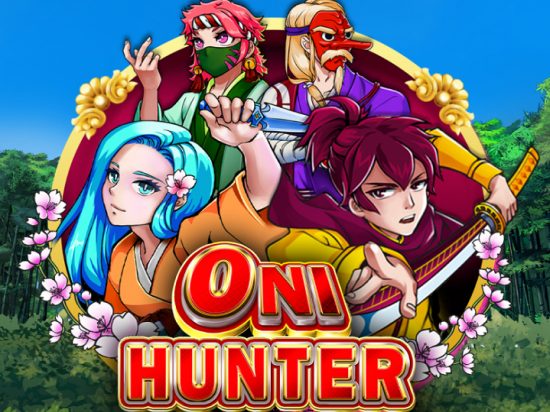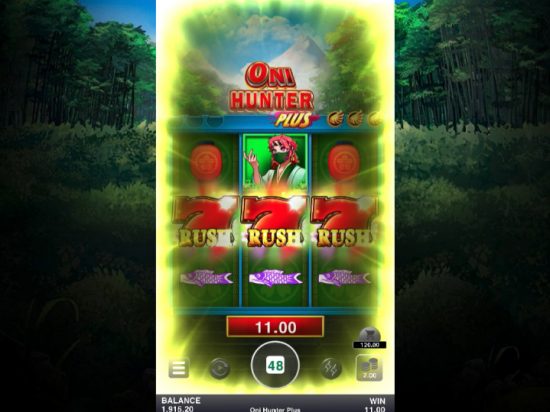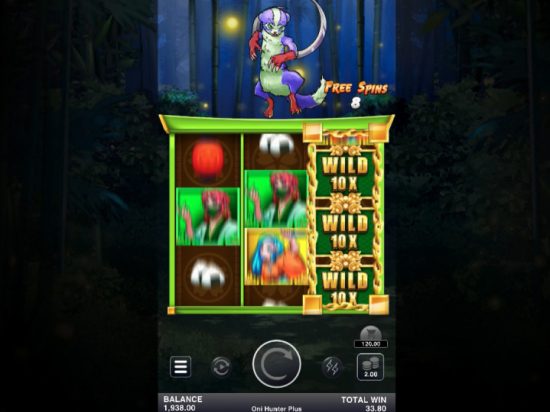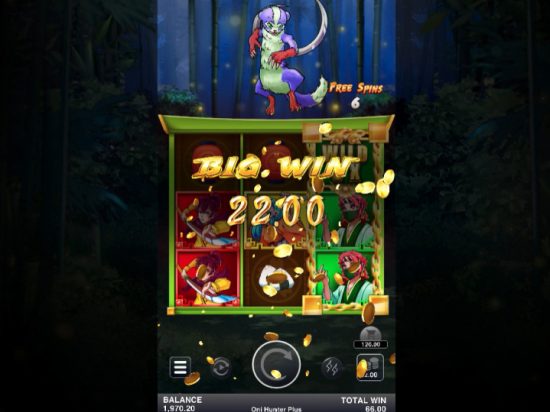 ---
Industry-leading software provider Microgaming has recently given its independent game studios additional artistic freedom. In this case, Gacha Studios is taking us on a virtual trip through a bamboo forest to fight some mythical monsters. Oni Hunter Plus combines an anime theme with ancient Japanese legends to create an energetic slot.
However, it could have been more immersive if the game grid wasn't so small compared to the slot's huge backdrop. The disproportionate size may bother you when playing the title on your mobile device. Still, the background beautifully comes to life from time to time with anime warriors slicing across your screen with their swords. And when there's a big win, the animation expands further to add to the excitement.
If you're a slot player who loves to choose and participate in games instead of just pressing a button and spinning the reels, then you'll also love Oni Hunter Plus' bonus rounds and free spins. The game allows you to choose between 10 and 15 free spins, with higher and lower volatility, respectively.
As much fun as it is to fight anime monsters, we all play slots for the chance to win a nice profit. Oni Hunter Plus can yield some great wins with an above-average RTP of 97.15% and high volatility. On the other hand, if you're on a tight budget, you'll find this slot will exhaust your bankroll pretty fast.
Still, with a wide range of betting options reaching from 0.05 to 100 coins and a simple yet fun 5-payline gameplay, we recommend hitting spin whether you are a high roller or risk-averse player. After all, a chance to win a maximum prize of $100,000.00 added to your bankroll is sure worth fighting a few Japanese monsters!