Pros
Impressive design and theme
---
---
Gallery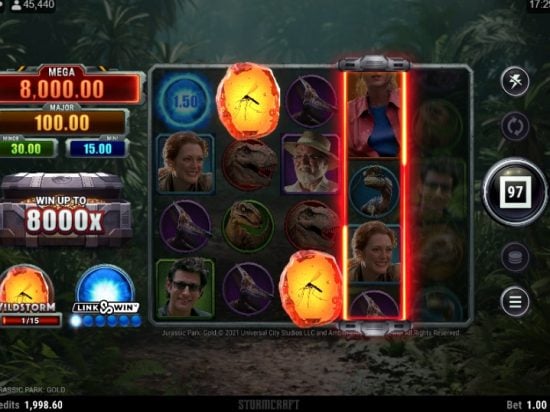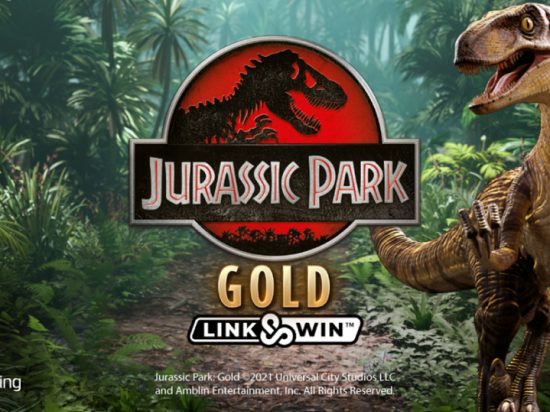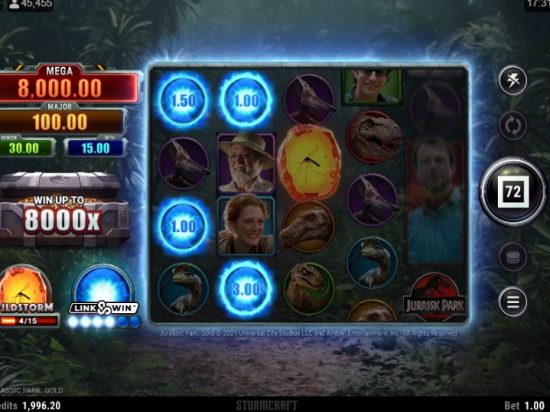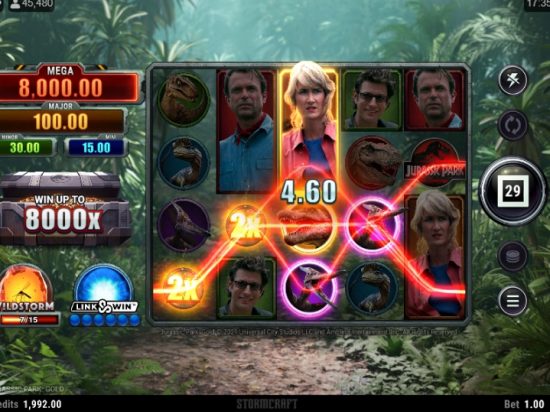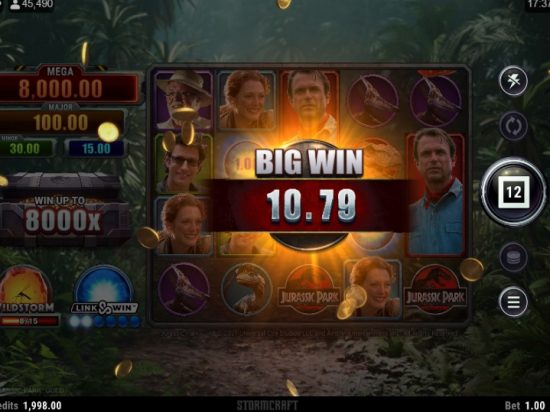 ---
Writing an objective review of the Jurassic Park slot is a tough one for us. The 1993 dinosaur adventure was one of our favorite movies of all time. So, we are always wary of bias towards the film. When Microgaming released its original Jurassic Park slot a few years ago, the good news was the game was excellent. Can the newer Jurassic Park Gold slot match that all-time classic? Let's find out.
This time around Microgaming has deferred full development duties to its partner Stormcraft Studios. At first glance, Jurassic Park Gold maintains the visual quality of the original, while also recalling the movie. The semi-transparent 5x4 grid depicts symbols of the movie characters, dinosaurs like T-Rex, Velociraptor, and Dilophosaurus are also along for the ride. A simple – but fitting – jungle setting serves as a backdrop, providing a appropriate mood for this action slot. So as far as looks and sounds, Jurassic Park Gold is no less than brilliant.
First up is the Link & Win bonus, which you open by landing six or more Powerballs (scatter) in the base game. Here you get three spins where you can unlock more rows by adding more powerball symbols, up to 30 symbols, and eight rows. It is here you can unlock the jackpot prize, as well as three smaller jackpots.
There is also a Jurassic Park Gold free spins feature. Landing three or more scatters triggers this round, with four tiers available depending on how many symbols you have: Dilophosaurus (12 spins, 3600x potential prize), Velociraptor (9 spins, 3600x potential prize), Spinosaurus (6 spins, 4000x potential prize), and T-rex (5000x potential prize and accumulating free spins).
One of the oddities of Jurassic Park Gold is it is neither suited to budget players or high rollers. Its bet range of between 20 cents and $30 will only appeal to those on a mid-range budget. The bang average Jurassic Park Gold RTP of 96% means the game pays out on average around 1 in 4 spins (24.1% hit frequency). Although the variance is high, most of those wins will not be big prizes.
So, why is the Jurassic Park Gold slot worth playing? Aside from the immersive visuals and audio, the game delivers eye-catching features. As for the jackpot, it is 8,000x your stake, so the theoretical jackpot here is 240,000!