Pros
Win a jackpot worth 2,653x your bet!
Rewards free spins and 5x multipliers
Wide betting range suits all budgets
Cons
Be aware of the adjustable RTP
---
---
Gallery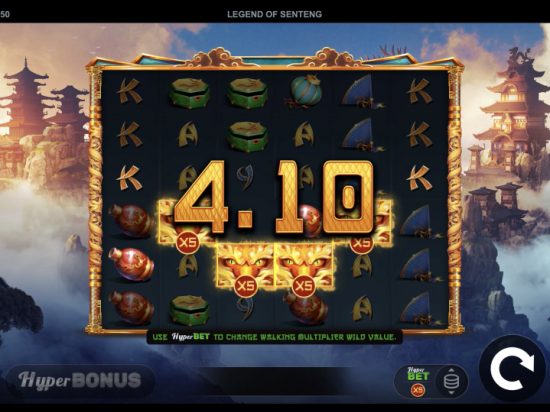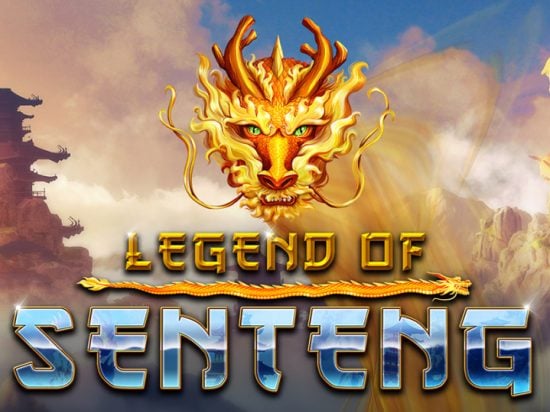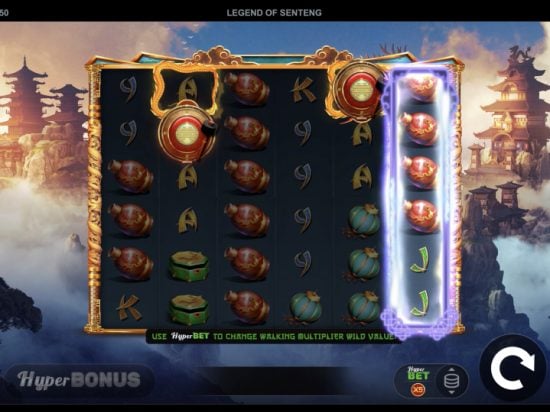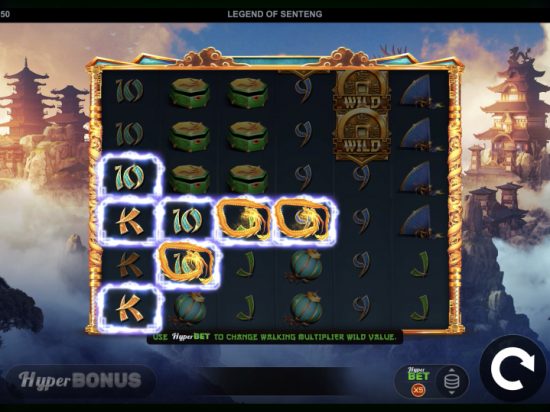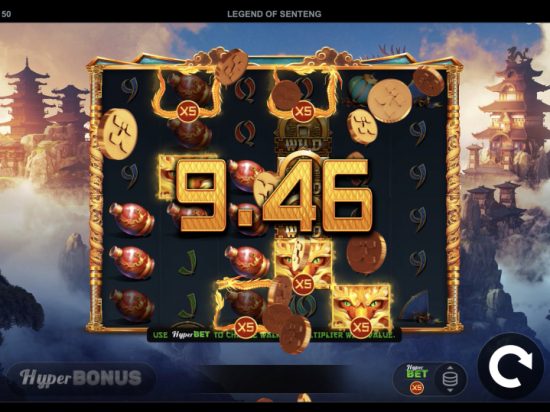 ---
Asian-themed slots are one of the most popular (and overpopulated) game styles around. You can't visit a casino without seeing titles like Fa Fa Babies and 88 Fortunes on the home page. Kalamba Games hopes to shake up the classic Asian theme with its 2022 release, Legend of Senteng. Legend of Senteng promises to delight players with a mythological adventure centered around a magical dragon. Will it succeed in its quest, or will it leave you feeling defeated? Join us on an epic journey as we spin the golden reels and find out!
Immediately after loading the game, you are immersed in the tranquil scene. Gorgeous graphics of a traditional mountain landscape provide a backdrop for the golden 6x6 grid. Traditional (though somewhat unimaginative) high-paying symbols further enhance the theme, consisting of a vase, a money box, a lantern, and a fan. Low-paying symbols are made up of card suit numbers in a stylish, gold-plated Asian font. The game contains several attractive features, such as walking and locking multiplier wilds, Hyperbets, Hyperbonus Bets, and a free spins bonus round.
The meditative music that scores the game is not what we expected from the title. Instead of a fast-paced, action-packed adventure soundtrack, you're soothed by a calming Zen melody that won't leave you reaching for the mute button. We must applaud Kalamba for the Legend of Senteng soundtrack; it's a vast improvement on the cliched twang of their 2018 release, Bangkok Dreams.
This peaceful atmosphere is disrupted when two or more scattered gong symbols appear, and a chromatic violin scale builds tension while you wait for a third. Matching three bonus symbols in the base game will trigger the free spin bonus round. While the premium visuals are something to behold, nothing is particularly innovative about the Legend of Senteng base game. The bonus round, however, is where things get interesting.
The bonus round takes place on the same 6x6 game grid, but the graphics change from day to night, and the music becomes more suitable for a mythological quest. The number of free spins you receive in the bonus game is determined by the Hyperbet level you choose during the base game. Level 1 has the lowest minimum bet of $0.17 and will give you seven free spins, plus 1x multipliers in the base game. The RTP and multiplier number increases with every Hyperbet level, up to a maximum of 96.65% RTP and 5x multipliers at level 4. Levels 2, 3, and 4 also award nine free spins.
Extra-spin symbols appear to reward you with another spin during the free spins round. Locking multiplier wilds may also appear over columns 2-5 and lock in place for the remainder of the round. Legend of Senteng offers players an exciting feature: you can buy your way into the bonus round. By placing a Hyperbonus bet, you automatically begin the free spins round. Depending on the risk you're willing to take, you can increase the RTP even further with a Hyperbonus Bet, reaching a maximum of 97.76% by paying 87.50x your stake (and potentially winning up to 2,653x the stake).
Legend of Senteng is a medium-to-high volatility game, though the RTP can be increased with higher bets. By choosing a lower Hyperbet level, casual players can take advantage of the low $0.17 minimum bet. Similarly, players with a boosted bankroll can opt for Hyperbet Level 4, where the maximum bet is $50. The Hyperbonus Bet, too, gives high-rolling players the chance to win big for a big risk.